About GHAIK
Ghaik was founded in 2008 and specialized in developing and manufacturing high-end professional Display device such as LCD Monitor, Open Frame Monitor, Industrial Monitor, Touch Monitor, Panel PC, LCD Panel, CCTV Monitor, LCD Kits etc.. Relying on Ghaik's excellent technology and good service ,we enjoy high fame in the fileld of LCD design and RD. Ghaik brand VGA/DVI control board with wide temperature,and Industrial Monitor with the characteristics of low radiation,high quality and long lifetime. Ghaik products are widely used in Gaming/ATM/KIOSK/CNC/AFC/Medical Treatment/Transportation/ Military etc.Ghaik can provide OEM and ODM service.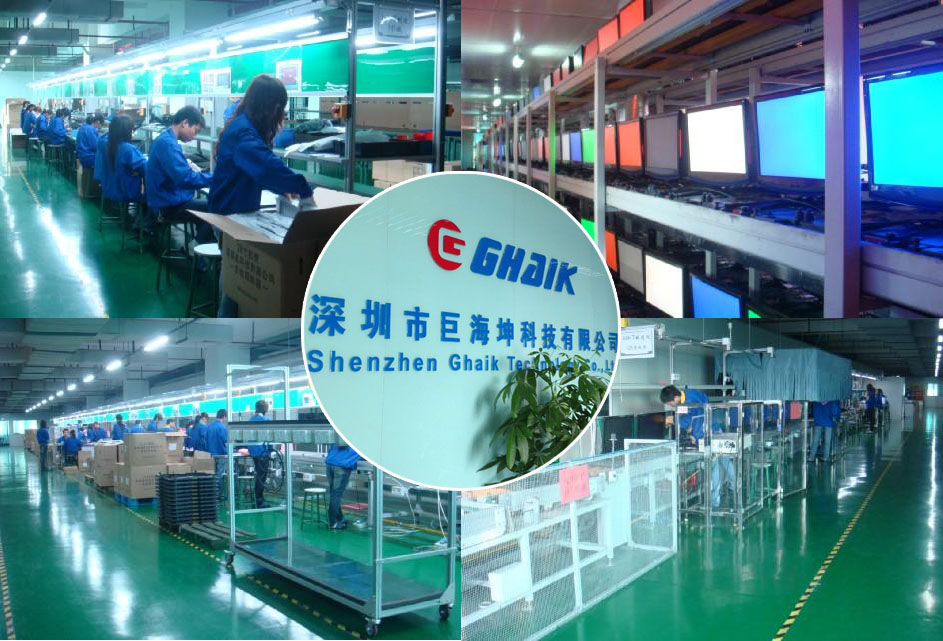 As a professional manufacturer and supplier, our company provide ATM Display, Kiosk Disply, Vending Machines, Monitors & Displays, Advertising Materials, Exhibition Equipment, and more from Hong Kong. Our company specializes in manufacturing ATM touch display, Kiosk touch display and digital signage display. Ghaik is also a premier custom design company, providing OEM and Private Label Service for several well known international clients. Ghaik is a small independent and privately-owned company, with cutting edge designs, competitive prices and high quality. Our company has been established for more than 7 years, and Ghaik is proud of cooperating with some of the best known suppliers in this field.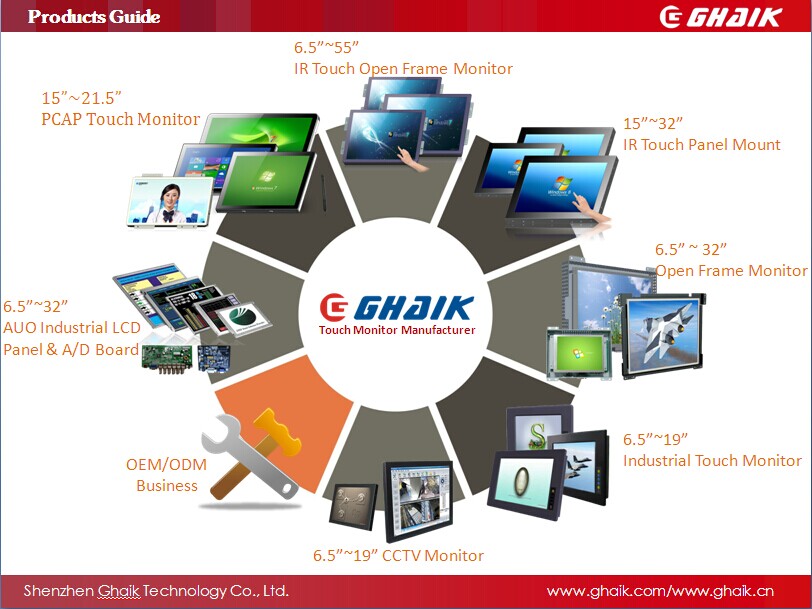 As the leader of LCD monitor area, Ghaik provides quality products and professional after-sales services, all of our monitors meet FCC, CE, CCC,2001CCC,ISO9001-USER,ISO9001-2000, RoHS Certifications ect.